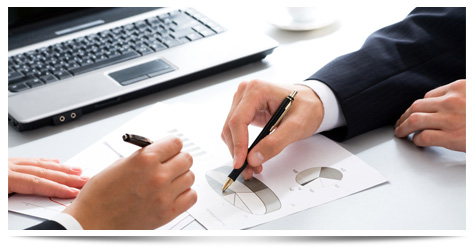 CSA Consultoria Empresarial is administered by officers, who are experienced in multinational companies and has acted in business market.
In view of the years working in companies such as EDITORA ABRIL, COSAN, CARGILL, HP, DHL, KPMG, TREVISAN AZUL and TAM allow CSA officers and cooperators solving the issues in a wide range of complexities and providing compatible solutions to the customers in respect to the needs and competition advantage in the market.
The Company
SOLUTIONS ALIGNED WITH CUSTOMERS' NEEDS
CSA Consultoria Empresarial aims its activities providing the solutions related to Tax Planning, and Tax, Accounting and Financing Outsourcing
Moreover, CSA portfolio comprises the advisory and consultancy business to Organizations Audit and Corporate Finance.
Consultancy in strategic planning, financial consultancy, tax consultancy, organizational consultancy, management and outsourcing.
Work scope and areas of operation
The headquarters is located in Taubaté and the branch in the city of São Paulo, capital. The Company aims its consultancy on the small- and medium-size companies in several activities areas.
It has frequent operations in the cities of Taubaté, São José dos Campos, Jacareí, Pindamonhangaba, Guaratinguetá, Cruzeiro, Caçapava and other cities in the metropolitan region of 'Vale Paraíba'. CSA works to be consolidated as a reference company in rendering of services related to business management.
Process integrated control and management
CSA Gestão Empresarial uses the ERP (Enterprise Resources Planning) system in its consultancy works.
Learn more on the system operation and check the benefits provided thereby to your business management.